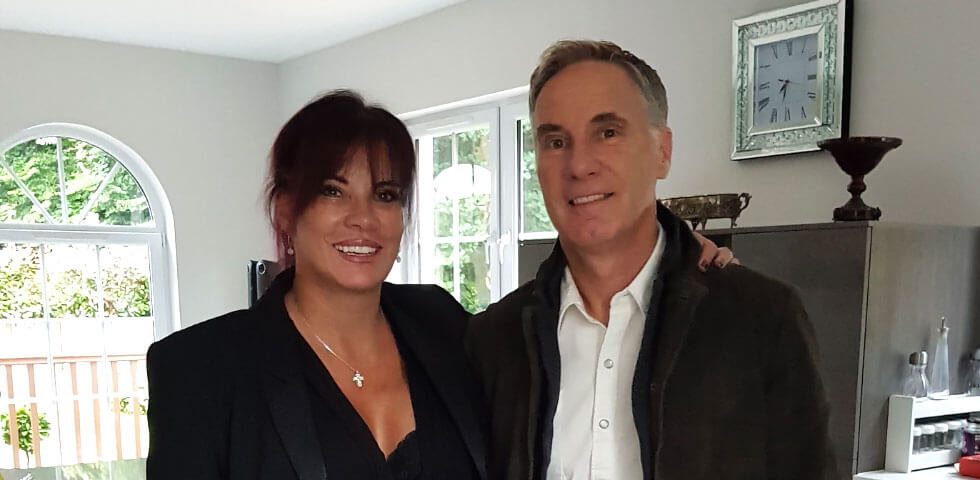 Sharon Connolly
Originally from Johannesburg, South Africa, I have been active in the beauty industry for over 25 years. Following the management of two successful salons in Johannesburg I decided to open my own salon, Beatitude clinic in 1992.
As the salon matured so did the variety of products and specialised treatments including the art of cosmetic tattooing and Semi-Permanent Make up, Laser Hair Removal and Advanced Skin Therapy.
Beatitude Clinic grew exponentially where upon by 2004 we had a staff of 8 therapists as well as an on-site hairdressing salon. This location also boasted the first MediSpa of its kind located in the South of Johannesburg. The MediSpa offered a range of advanced therapies including Oxygen Facial Therapy, Microdermabrasion, Lampbrobe, Cryotherapy for minor skin irregularities, Variable Pulse Light Hair Removal Treatment (VPL), Tattoo Removal, Semi-Permanent make up and Endermologie® for the treatment of cellulite.
We worked closely with Dr Maureen Allem, well known in the Medical field in administrating Botox and Fillers.
I bring the Experience of advanced therapy to Glasgow with a focus on using equipment of a superior quality and efficiency. Introducing advanced technology treating a variety of skin conditions and irregularities, with NORA BODE OXYjet treatments, LAMPROBE and Amiea Sense Semi- Permanent make up.